Xiang Chunyi, IMS Visiting Associate Professor
Researcher's Profile
・Xiang Chunyi, IMS Visiting Associate Professor at Typhoon Science and Technology Research Center (TRC)
・Mail Office:Senior Engineer at the China Meteorological Administration's Typhoon and Marine Forecast Division
・Research Interest:Typhoon forecasting technology, Typhoon structure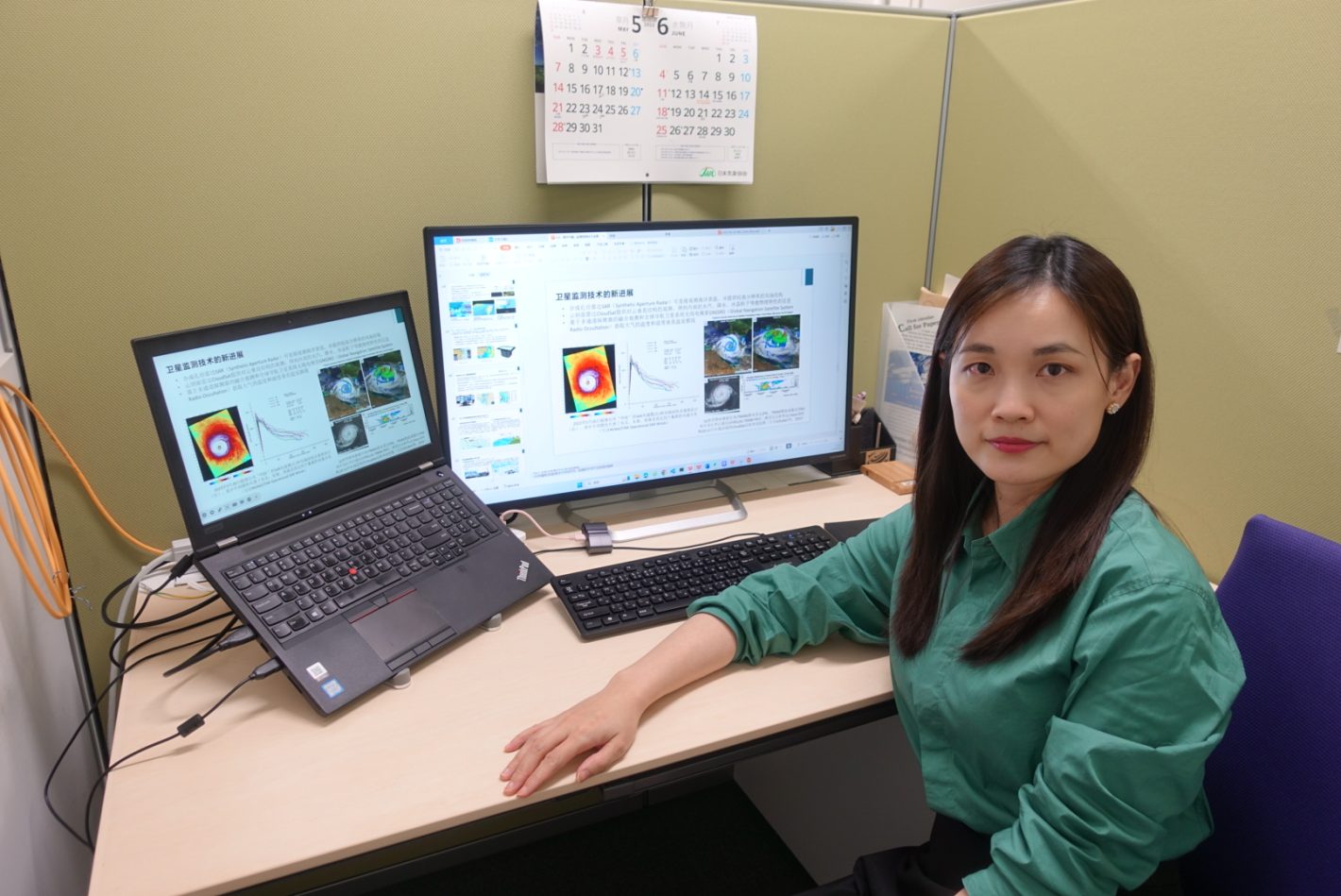 Xiang Chunyi, a Visiting Associate Professor at IMS, is a Senior Engineer at the China Meteorological Administration's Typhoon and Marine Forecast Division. Ms. Xiang arrived in Japan in December 2022 to take up an Associate Visiting Professorship (the term of which is from December 2022 to December 2023) at the IMS's Typhoon Science and Technology Research Center (TRC). When preparing to go to university, Ms. Xiang's first choice was originally media studies, not meteorology. However, having grown up in the Changjiang River basin and experienced floods and other natural disasters, she ultimately decided that she wanted to make a contribution toward protecting the region from disasters. To this end, she studied meteorology-related subjects for her bachelor's degree, and from her master's program onwards she began to focus on typhoon-related research. While working at the China Meteorological Administration, she was mainly engaged in research relating to typhoon forecasting technology and typhoon structure. She hopes that her assignment to Yokohama National University (YNU) as a typhoon researcher will enable her to extend the scope of her research on the impact that the reaction of the ocean when a typhoon makes landfall has on typhoon strength and structure. Through her research at the TRC, Associate Visiting Professor Xiang aims to enhance the precision of typhoon forecasting, and also to strengthen international communication and exchange in this area, so as to help minimize the damage that typhoons cause.
Could you give us your impressions of the research environment and atmosphere at the TRC?
The TRC is an international research hub for typhoon research. Although it only came into existence quite recently, it has succeeded in bringing together top-class typhoon researchers both from Japan and elsewhere in the world, and its research activities are expanding. Besides receiving support from relevant organizations in Japan, the TRC has also received technology assistance from the US, and is a truly international research hub that has put in place a first-rate technology support system.
The TRC provides a research environment with a high degree of freedom, and is an ideal workplace for researchers. In its laboratories, work is going on every day, regardless of the circumstances. Instructors and students use observation equipment located on the roof to monitor the weather, and have continued to record these data over an extended period. In laboratories in China, this kind of fundamental observation work is rarely seen anymore, due to the adoption of automated monitoring equipment, but I believe that is very beneficial for students, since it enables them to master and fully understand the basic principles of weather forecasting. I think it is a very good thing that the TRC is conducting these kinds of activities.
Another aspect of the TRC's laboratories is being able to eat together every day. This encourages the exchange of ideas in a casual, relaxed atmosphere, including the Japanese researchers (who tend to be rather introverted), and we can develop a more in-depth understanding of each other's cultures. Then there are the individual research meetings with one's professors; even if the content of these meetings tends to be relatively simple, having at least two hours to talk each time makes it possible to discuss report content in detail. From all of the above, I have been able to experience the friendly attitude that the members of the TRC team have toward foreign researchers, and I have been deeply moved by this.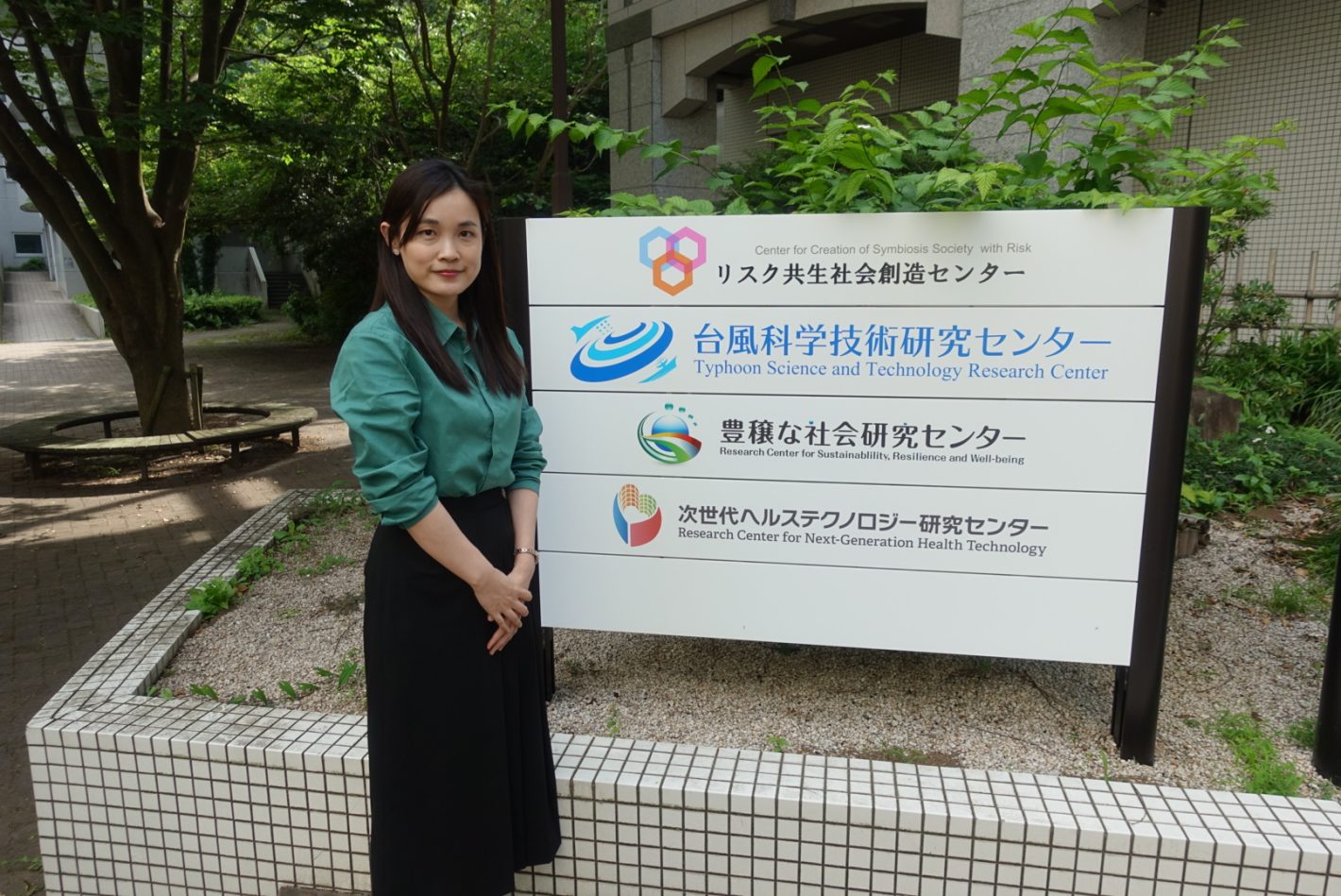 What did you think of your visit to the Japan Meteorological Agency?
What made the biggest impression on me when visiting the Japan Meteorological Agency was how efficiently they were working. In China, the process of observing, analyzing, and reporting the weather would require a team of at least 10 people working at the same time. By contrast, the Japan Meteorological Agency is able to conduct all this work with just 5 people. When I asked about this, I was told that: "It is because we have a human resources shortage, so we have had to get more efficient to overcome that." I was very impressed with how efficiently the Agency does its work. I think that, in order to be this efficient, you need to break the work down into its component elements in advance, and formulate detailed plans, including backup plans, etc.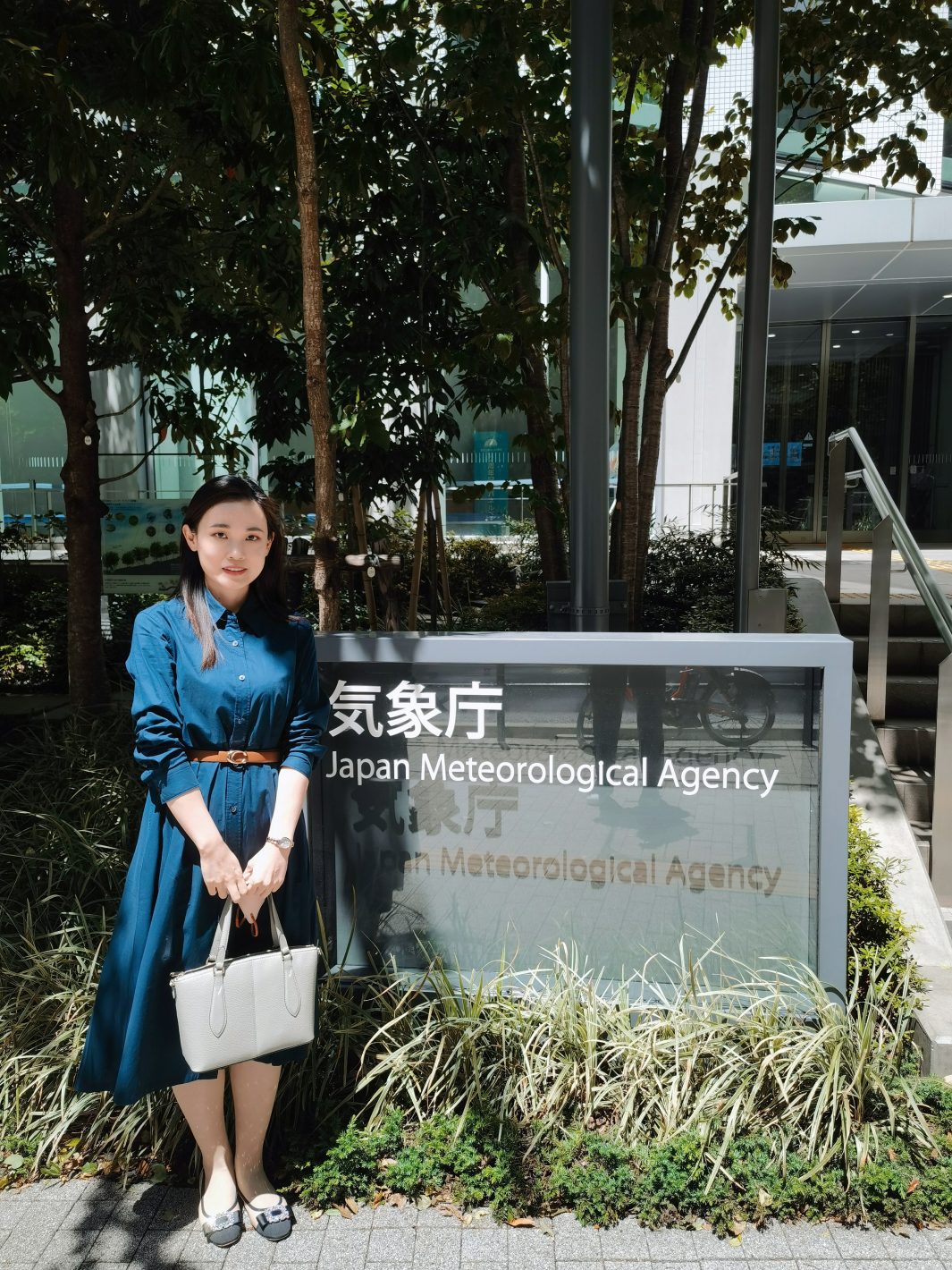 What are you particularly looking forward to doing during your remaining time in Japan?
The other day, a Japanese person asked me: "What aspect of Japan has made the biggest impression on you?" I replied: "It's the peaceful, orderly lifestyle; that is the kind of life that you can't really hope for in Beijing." Unlike life in Beijing, there is no need to waste a lot of time on socializing. Adding in the fact that I do not know many people in Japan, there is even less need for me to spend time socializing. As a result, I have more time to myself, and have been able to develop a more in-depth understanding of myself. I very much enjoy being in this situation. So in the six months that I have left in Japan, I will be attaching even more importance to being able to focus on myself, and I believe that I will enjoy this. On the research side, up until now I have been undertaking research relating to my own interests, but from now on I want to try doing research that links the technologies where Japan excels with my own research.
If you had to give a score to your life so far, assessing your life in terms of points out of 100, what score would you give yourself?
I think I would give myself a score of around 80 points. This is a moderately high score; not particularly high, and not particularly low. Based on my past experience of life, I have usually managed to achieve the things that I wanted to do, at least to some degree, so I can give myself a score of 80 points. However, there is still room for improvement, and I feel that I could do better, so it's only 80 points.
Could you tell us about your future career plans and life goals?
Actually, before I came to Japan, one of the senior managers at the China Meteorological Administration told me: "It is very important that your stay in Japan leads to the building of a long-term collaborative relationship with Japan. As a minimum, we want you to build links with many of the people involved in meteorology in Japan, so that we can avoid difficulties and obstacles when building consensus in international forums. This is extremely important in terms of China's future development and international influence." Then, when visiting the Japan Meteorological Agency, the manager there expressed his interest in visiting China, and in creating opportunities for Japanese meteorologists to visit China, and I got the impression that there was a high level of interest in Chinese technology. Over the past few years, artificial intelligence is making its presence felt across a wide range of fields in China, and big strides have been made in terms of applying artificial intelligence to meteorological research. I believe that this could have a major impact on academics in Japan too. For this reason, I see myself as having a mission to serve as a bridge for communication between Japan and China after I return home to China, and I will be doing my utmost to build up platforms that can link typhoon research in our two countries. Based on my own experience, I will endeavor to spread awareness in China of the fact that YNU is undertaking truly world-class typhoon-related research, and I will seek to create opportunities for more outstanding Chinese academics to visit Japan, and for Japanese academics to visit China, and to bring about an ongoing deepening of academic exchange.